Velé Muse: Lauren and Rainey
Velé Muses:
Lauren and Rainey: Women Of Courage
To be brave is often associated with having to take a huge leap and although that's true, courage is needed for our everyday lives. Lauren and Rainey work in completely different backgrounds and face different everyday struggles. Yet they overcome them through admitting their vulnerabilities and truly learning to love themselves. True strength is accepting that you have flaws yet still completely embracing who you are. One thing they share in common is this quiet confidence that they draw from within, there's a sense of serenity they have that we find so admirable.
Lauren Erickson is a law clerk in the Bay Area, drinks coffee by the jug, and is semi-sorta overly obsessed with her two cats. She is passionate about equality and honoring people over products.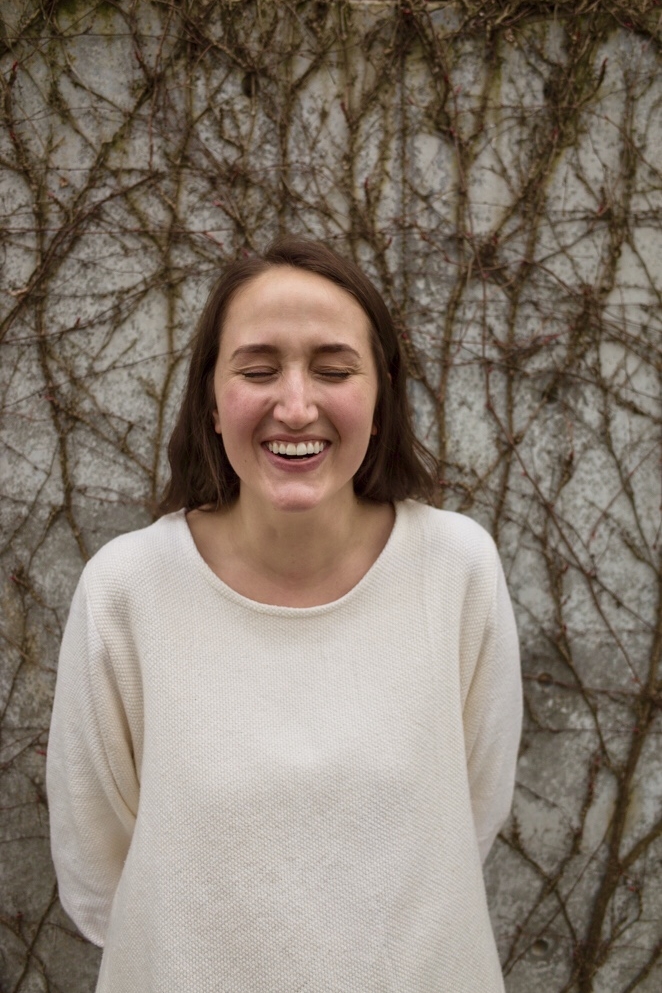 Megan Rainey is a 6'1" high school history teacher, slow fashion enthusiast, and hopeful blogger. Her interests include: true crime, volleyball, and champagne. She loves it when people just call her by her last name.
How Has a Friend encouraged you lately?
L: As my family has been going through ups and downs of miscarriages, early marital bumps and scrapes, and a surprising row with cancer— my best friend Rita has encouraged me by loving my Husband and I as a family, not just myself as an individual. It means the world to me knowing that she is there to sit through surgeries for 'us', to speak hard truths for 'our' benefit, and to remind us how loved we are when things are gray. I think it is rare to find a best girlfriend who isn't just seriously devoted to you, but loves your other half just as much.
R: Since college I have developed a close group of female friends. This group is made up of amazing, independent, and strong women who constantly encourage each other to take risks and do what makes us happy. Just recently, I got together with 3 of my closest friends and talked to them about my ideas in starting a slow fashion and true crime blog. They were so supportive, gave advice and ideas, and pushed me to finally take action and get started!
What would you share with a friend who's struggling to know her self worth?
L: Something that I would share with a friend struggling with self worth is— You are incredibly worthy, not because of things that are transient, but because of who you were created to be. You are made in the image of God! You reflect pieces of His perfection in your creativity, intuition, intelligence, drive, patience, bravery, steadfastness, and strength! Because of this, you have more worth than anything else in this universe, no matter what other people or culture has to say.
R: I think the first thing I would say to a friend struggling with self worth is that I love them and I value their friendship. I would share with them some of their attributes I love and respect. I wouldn't want to deny their struggle with self worth, but I would want to encourage them to think about what happened that brought about these feelings and try to get to the root of it. I would then ask my friend to tell me 5 things they love about themselves, things they did well at recently, or something they are excited about. Then I would likely share my struggles with self worth. Show them that self doubt is completely normal. Whenever I think about doing something other than what is expected of me (by others and by myself) is usually when my self doubt starts to creep in. I have to remind myself that I am worthy of achieving my goals and dreams. So I would then remind my friend that they are worthy and deserve to be happy.
What does the message "you are worthy and wanted" mean to you?
L: We as humans are all on equal ground. We fail, we are imperfect, we are full of inconsistencies. But that doesn't disqualify us from our value, and it doesn't disqualify us from the Love of Jesus— who wants a relationship with you, no matter your deep scars, your brutal battles, and your beautiful vulnerabilities. I am worthy and wanted because despite my imperfections, I have a God who loves me more deeply than I can even imagine. None of my failures can disqualify me from that.
R: You, yes you, are worthy and wanted just as you are right now. Right now, not 10 years ago in high school when you were a star athlete. Not in 10 months when you lose the weight you have been planning to lose for the past 5 years. But the you that exists right now is perfect. Perfect in your imperfections. You have value, you have thoughts that matter, you are important. You have something to contribute to the conversation. To me it means embracing my imperfections and anomalous attributes. To know that it is what makes me, me. I wouldn't want to change that. It is knowing that I have control over my value, someone else doesn't get to dictate what I am worth.
When do you Feel most empowered?
L: When I write! I'm not gifted in speech, hospitality, or warmth in person— but my heart comes across more purely when I can thoughtfully articulate through words. I think vulnerability is strength! And when I am writing I am at my most vulnerable, and also my most strong!
R: When I am learning! Whether it is in a classroom or traveling to a new place. Whether it's learning to play a new instrument or a new board game. Whether it's reading a new book or watching Jeopardy! after a long day of work. I feel when I am learning I am growing and that I am getting closer and closer to my potential. I feel so empowered with being able to actually see my growth and what I am capable of accomplishing. Even with the struggle that can accompanying learning something new, it is such an empowering struggle. So I guess in essence I feel most empowered when I am growing and doing things for myself.
Any favorite quotes when you need a little boost?
L: Ironically a quote that has given me a boost for the past year has been on a little Target catch all from the dollar section! It says "You are Brave". I'm not usually a sucker for little kitschy messages— but from the day I started work at my current law firm (with zero experience) to now, it has been a reminder that even in my lapses in knowledge, my constant errors, and the huge learning curve that was expected of me... I am brave! I keep it on my desk, and it encourages me to be patient, kind, and brave, even when my limits are tested.
R: My Dad always used to say the Henry Ford quote: "whether you think you can or whether you think you can't, you're right" to me when I was doubting myself or had a negative attitude about something in school or sports. Today, this quote helps me when I start to doubt whether or not I am capable of doing something or if I will be successful in my endeavors. It reminds me that I just need to believe in myself.